Trees suitable for a small garden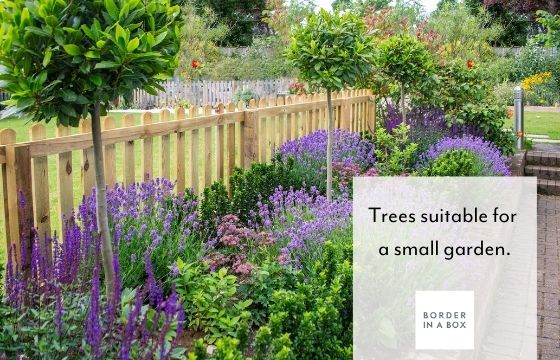 When I'm designing a garden, I like to include a small tree or large shrub in every plan as I love how it gives height, adds colour, texture and interest to any garden and the birds love them too! In built up areas they can also provide privacy and help enclose your garden.
These days many new homes have small gardens and homeowners I've chatted with assume there are no trees that would be suitable for their space – however with a bit of planning you can add a tree to your plot and it will look fabulous!  Here are four ideas for you:
Cornus kousa var. chinensis
This can be classed as a tree or shrub and is deciduous.  I love this plant as it has year round interest.  In the spring it has showy bracts (as per the photograph) and then in autumn it has strawberry type fruits/berries and the leaves turn a lovely shade of orange/red. If you prefer a tree shape, just prune the lower branches off when it is dormant i.e. late autumn to early spring.  It grows to around 4-8m tall and wide, but you can prune it to keep it in shape if needed. You can grow it in full sun or part shade and likes a neutral to acid soil in any aspect, so it's a fantastic 'all-rounder' and suitable for most gardens.
Acer palmatum 'Dissectum Atropurpureum'
Commonly known as a Japanese Maple.  These trees are great for adding texture to a garden border and are a brilliant backdrop to a pond and are also great for a container garden too.  This particular variety is a slow-growing shrub, with deep purple, lobed and finely toothed leaves turning orange in autumn. It only grows to around 2m tall by 2m wide so they don't take over your garden! They are happy in most environments – sunny and part shade in a neutral to acid soil. They are deciduous and their leaves turn a beautiful orange colour in the autumn.
Other varieties are available and are well known for their pretty leaf shapes and autumn colour. You're bound to find a variety suitable for your garden as there are over a 1000 cultivars to choose from!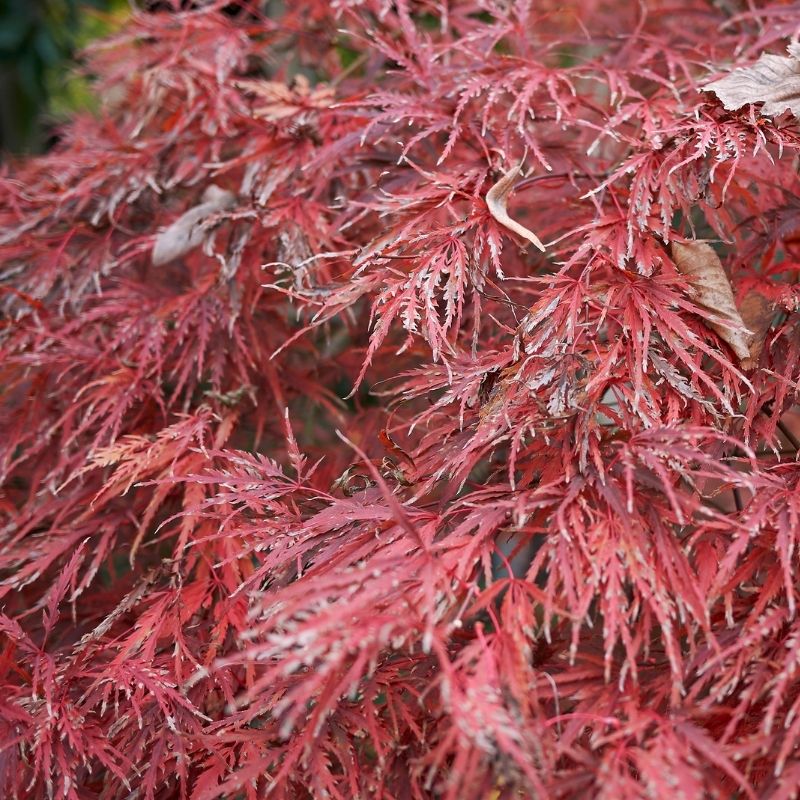 Amelanchier lamarckii
This is also a deciduous tree and can grow up to 12m tall, although it has an 'open & upright' habit which makes it a suitable tree if you want more light in your garden. It has pretty white blossom in the spring with purple-black berries in the autumn which the birds love! The leaves turn orange in the autumn which makes it another lovely tree for year round interest.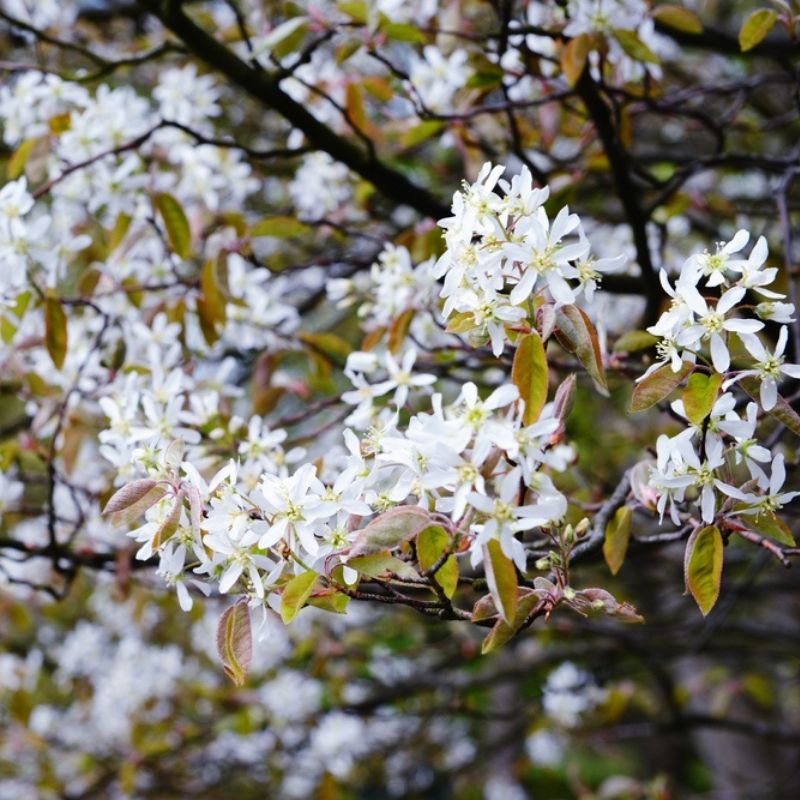 Pyrus salicifolia pendula
You may know this as a weeping pear. This is such a pretty tree with silvery greyish leaves and creamy-white flowers in the spring. It grows to around 7m tall and is deciduous. It likes a sunny position and can be pruned into a ball shape if you prefer.
Root Stocks
You may have heard the term 'root stocks' and wondered what it was and why it's important to know – rootstocks are used to restrict the vigour of fruit trees and allow a range to grow in a small space. They can also contribute to the disease resisting abilities of the plant.
If you would prefer a fruit tree, these are also great for the patio or border and here's a guide to tree sizes (courtesy of Blackmoor).
When buying them make sure the root stock is either M27 Very Dwarf (the smallest), M9 Dwarf or M26 Semi Dwarf.  The M27 is perfect for a container garden and the M9 and M26 are suitable for staking such as cordons which can grow against a sunny wall or between two posts with wires in-between.
M26 is a semi dwarfing rootstock, producing a tree 2.5-3.5m at maturity. The size is suited to smaller gardens, but like M9, the M26 rootstocks do not have a strong root system and require permanent support.
So when you're buying trees and see a 'lumpy' bit near the base of the trunk, this is where the tree has been grafted onto the rootstock and is perfectly normal and healthy.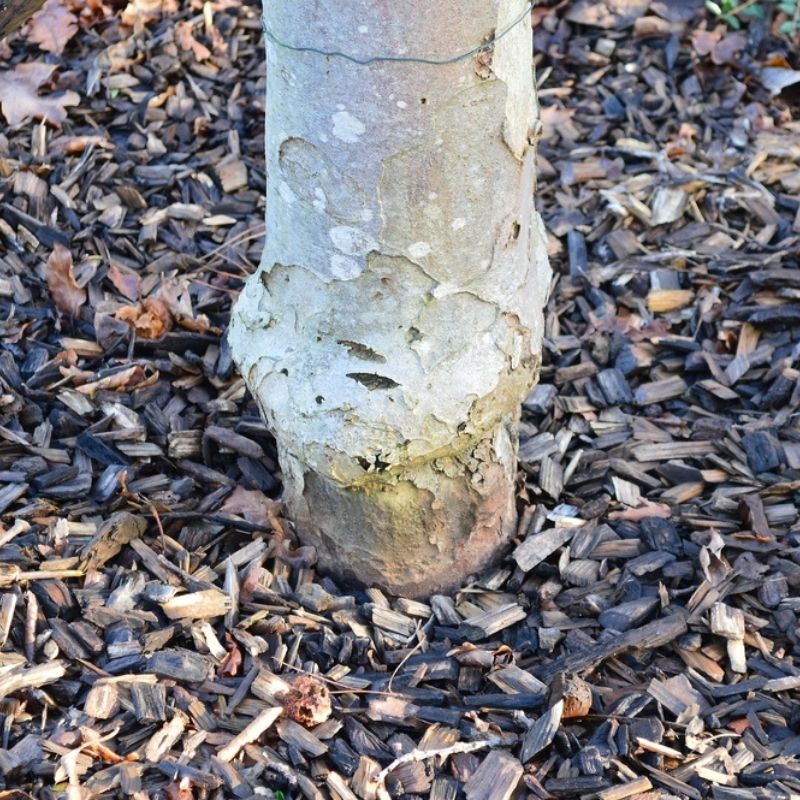 Patio fruit trees have beautiful blossom in the spring followed by fruits in the late summer/early autumn. Grown as a cordon, they make stylish garden dividers.
If you would like to know more about fruit trees, contact my friends at Walcot Organic Nursery by Pershore – https://walcotnursery.co.uk/
Join the Garden Lovers Club today for weekly ideas, tips, information and garden related information. Just click the button below and add your email address.