Whether you call them stocking fillers or stuffers, these tiny treasures can be really exciting, no matter what age you are! Personally, I love creating them and usually customise a shop bought one with anything Christmassy such as puddings made of felt, gingham ribbons, dried flowers or berries and fancy labels, it all adds to the joy of receiving a gift.
If you're wondering what to give your nature loving friends and family this year, here's some suggestions which are all available from my online shop…
Something for the kids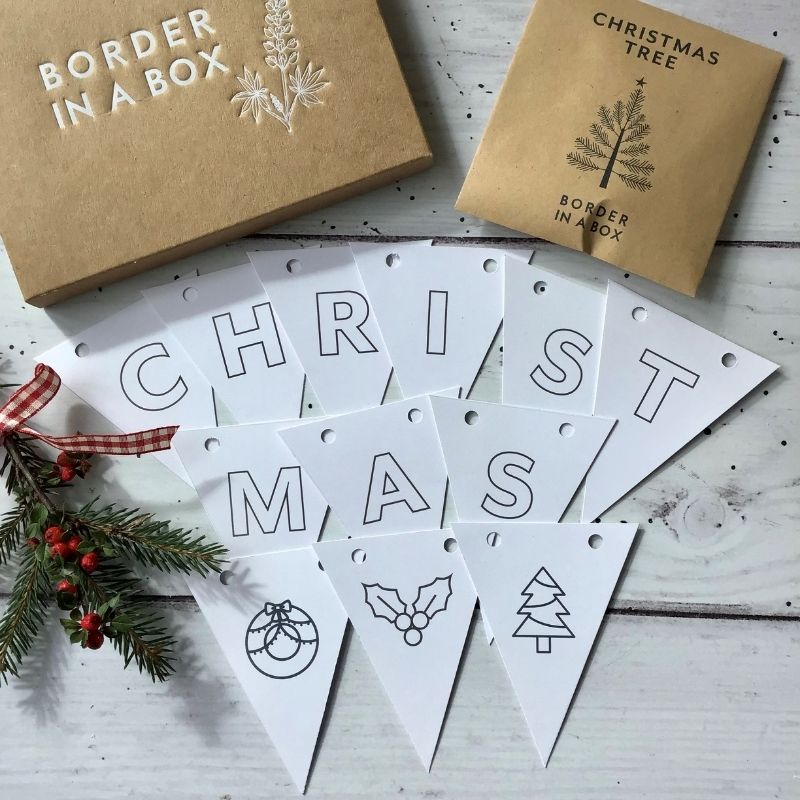 Christmas bunting & Grow Your Own Christmas tree
Colour in your own bunting, which is ideal for the kids to decorate their room for the festive season. The gift box also includes a 'Grow Your Own Christmas Tree', whilst it won't grow in time for this season, it's a lovely way to start growing seeds and getting back to nature. The kit includes 12 flags (as per the photo), bakers twine to hang it up, a Christmas Tree seed pod and a small gift box.
http://13.41.40.160/product/christmas-bunting-kids/
Thank You Teacher
Wondering what token gift to buy your favourite teacher? This gift box is a really cute way to give thanks for helping your child grow.  Which includes a "Grow Your Own Christmas Tree" seed pod, Shortbread recipe card (with space to write a message) and a Christmas tree shaped cookie cutter.
http://13.41.40.160/product/thank-you-teacher-christmas-gift/
Please note: This gift is also available as a non-teacher styled gift and is listed separately.
Letterbox Gift – Thinking of You
If you're unable to meet up in person, this letterbox gift is so thoughtful. I can swap the card out for any design in my shop to match your sentiment. Includes a packet of Lavender seeds, and a screen printed, botanical designed sachet (design varies) filled with dried lavender flowers with a gorgeous scent too.
http://13.41.40.160/product/grow-your-own-lavender-gift-box/
If you wish to add more botanical inspired items to the gift, the matching pencil case wrap is really beautiful and handmade along with the sachets, in Worcestershire. The pencil wrap includes flowers for bee's seeds (choose either a sunny (shown) or shady garden), a lined notebook with my favourite Audrey Hepburn quote "to plant a garden is to believe in tomorrow" on the front and a pencil.
Wellbeing Kit
Getting back to nature supports our wellbeing, so sowing seeds and then creating something with the results is really beneficial. This simple kit includes three packets of seeds – Lavender (the scent is well known for calming a frazzled mind), Calendula which is very soothing and Mint to aid digestion. The three recipes include lavender shortbread, calendula balm and a mint mocktail. Plus a lined notebook with a positive quote by Audrey Hepburn " To plant a garden is to believe in tomorrow".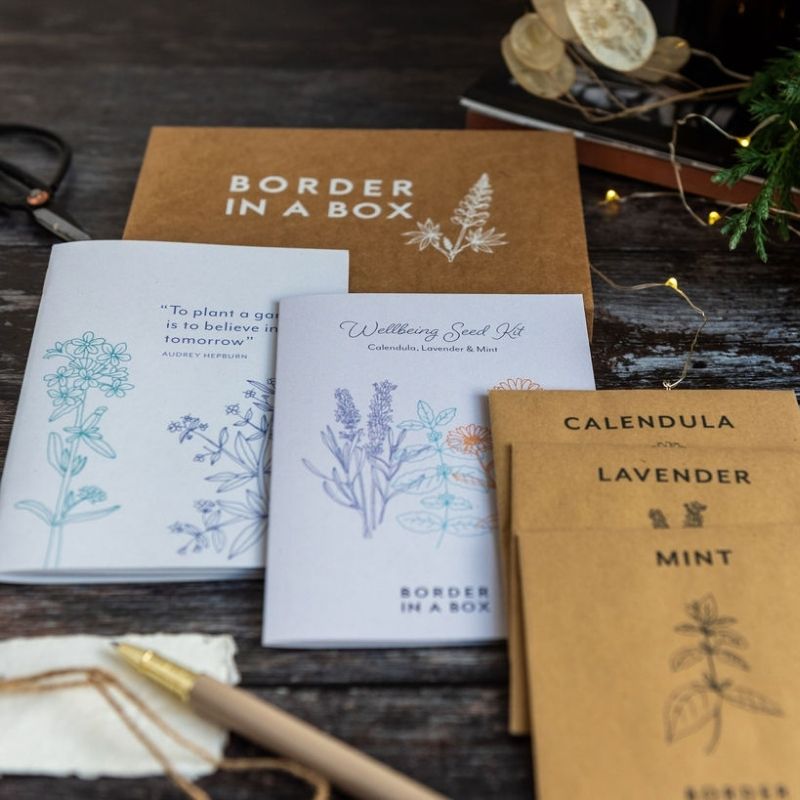 http://13.41.40.160/product/wellbeing-seed-gift-box-recipe/
Grow Your Own Cottage Garden
Everyone loves the pretty look of a cottage styled garden, so this seed box contains annual flowers including Cosmos (shades of pink), dwarf Lupins, Forget-me-Nots, Foxgloves and Verbena bonariensis along with a mini planting plan and blank plant labels.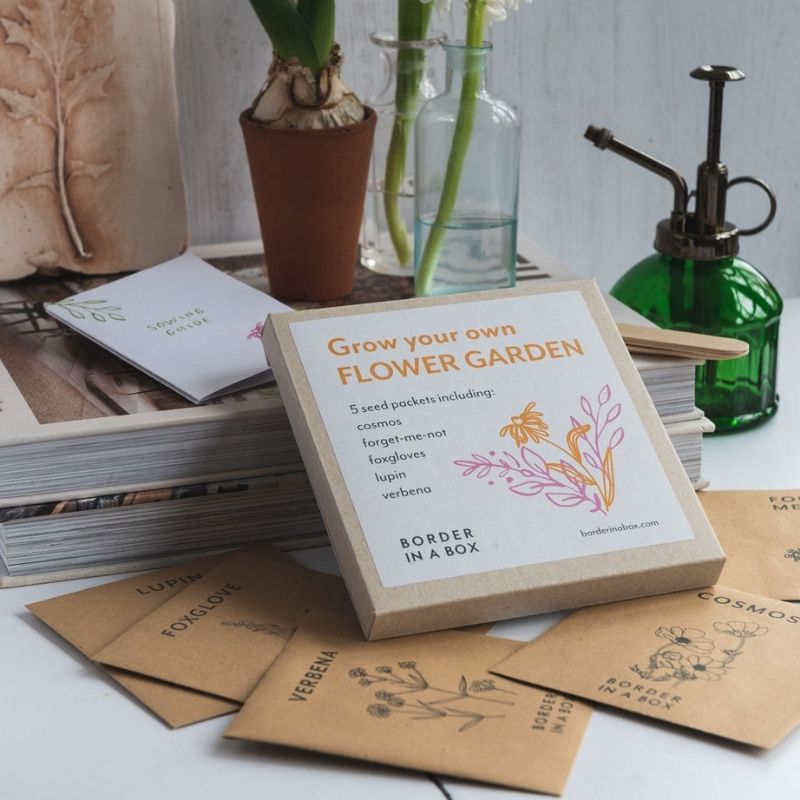 http://13.41.40.160/product/grow-your-own-flower-garden-from-seed/
If you wish to add gardening gloves, there are mens and ladies versions available. Both designed and made by British brand Burgon & Ball. I can make a gift to suit the recipient.
Grow Your Own Pizza
This is new and makes a great gift for a cook and/or gardener. All the seeds can be started off on the windowsill in January too. Contains three packets of seeds – Chilli, Tomato and Basil. Along with recipe cards to make hot sauce, speedy tomato sauce and creamy pesto.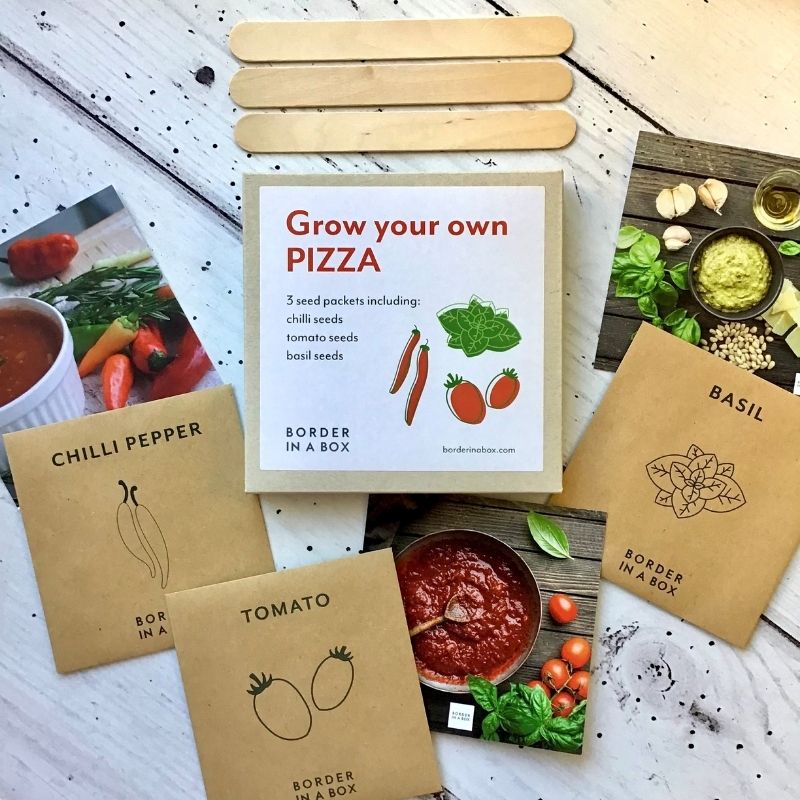 Other Grow Your Own seed boxes are: Vegetable, Salad and Tomato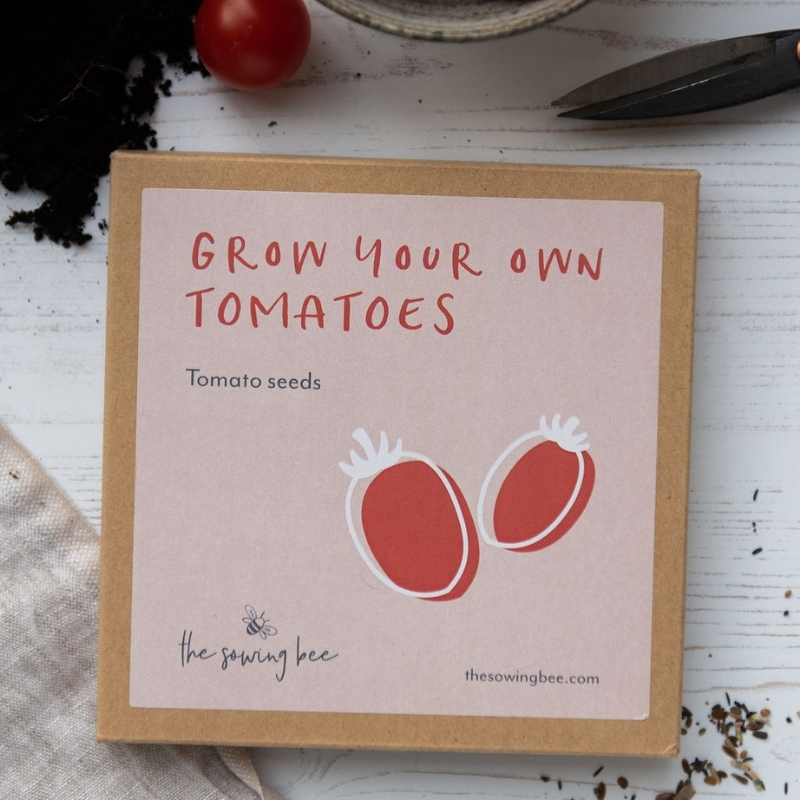 The Tomato gift box includes, three compost modules so you can start sowing straight away and germinate them on the windowsill. I've also included the speedy tomato sauce recipe card too.
Bird Feeders
There's a choice of a metal heart or house shape – ideal for an apple or fatball, or the seedcakes which are very popular and make quirky gifts. The seedcakes come in either a heart, house or flower shape with gingham ribbon to hang from a tree. You could decorate a fir tree in the garden with them for a festive touch.
Seed Cards
Whilst this isn't technically a stocking stuffer, it does make a useful addition to sending a plain Christmas (or gift) card. Plus I can write the card for you and send it direct to the recipient (only UK postcodes). It can also make an alternative place setting for your Christmas Dinner seating plan.
Seed choices are: Houseplant (Coleus), Cosmos, Bunnytail, Forget-me_nots, Geranium, Love-in-a-mist, Foxglove, Zinnia, Lavender, Wildflowers (for shade or sun), Calendula, or herbs (Mint, Parsley, Basil or Thyme). All card choices are listed online under The Sowing Bee tab in the shop.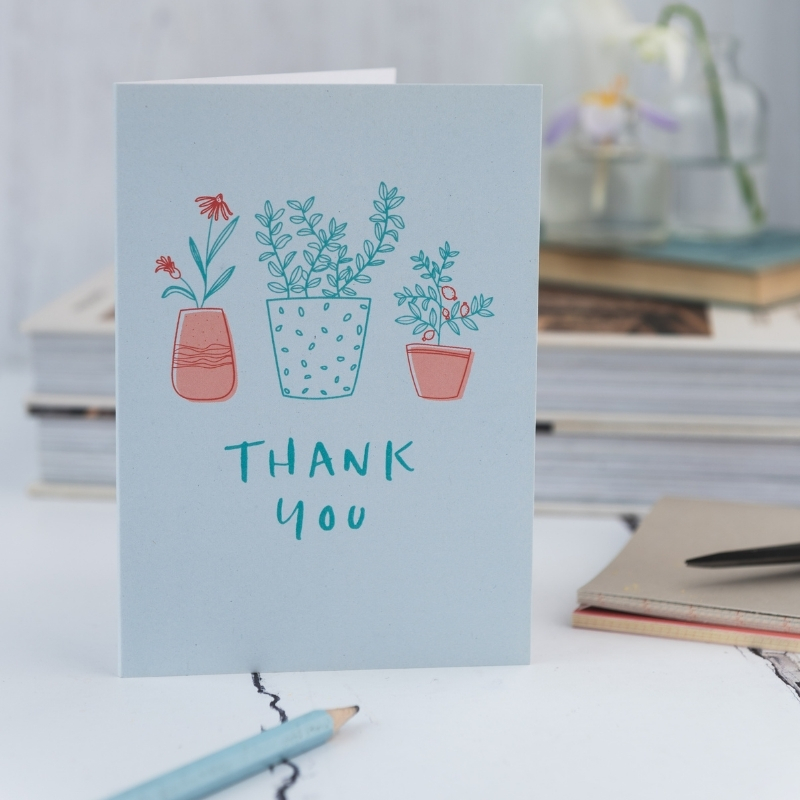 Everything is available to purchase from www.borderinabox.com/shop.
Delivery
Free Royal Mail second class post is included in the price, or this can be upgraded to Royal Mail Tracked 24 for next day delivery for a flat fee of £4.99 regardless of how many items are on your order.