Perennial Tulips – Which Ones Are Best?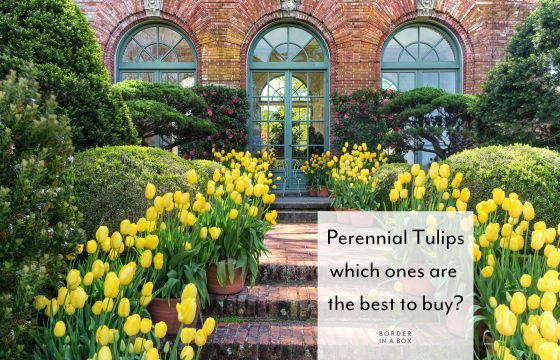 Aren't all tulips perennial? Depending on who you talk to apparently not and it's a bit of a myth. There are definitely tulips that will flower for a number of years; however, all plants are affected by growing conditions and there is no definitive path to successfully regrowing tulips.
Once the flower has finished the bulb splits into many little bulblets. A tulip bulb will need to be at least 9 cm in circumference to produce a flower the next year. These little bulblets can often be far below the size they need to be to gain enough energy, and consequently only produce a few leaves.
What are the best perennial tulips to buy?
The following are the most reliable varieties of tulips to put on a repeat performance.
Species tulip – these are dwarf tulips such as 'Little Beauty'.
Darwin Hybrid – are tall and imposing with their large, goblet shaped flowers which can measure up to 7 cm in diameter. The stems are very strong and hold very well in wind. Example 'Apricot Delight'
Fosterinana – were once known as Emperor Tulips and this connection can still be recognised in some of their regal names such as 'Orange Emperor'. Fosteriana Tulips have large wide flowers up to 10 cm across
Viridiflora – or Green Tulips as they are sometimes called, flower on strong stems. Some are almost entirely green with a hint of colour on the edge of the petals. Others have green shading.  Example 'Greenland'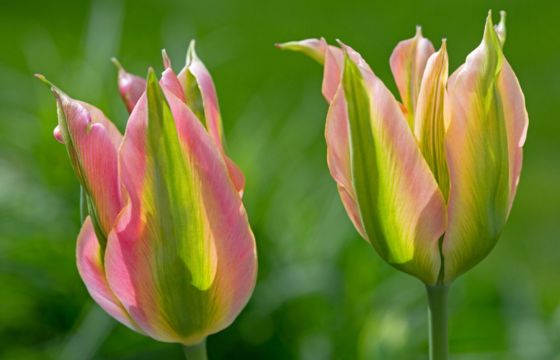 Top tips to improve your chances for tulips to flower next year
Remove seed heads
Let the leaves turn brown
Feed occasionally after flowering
Plant a little deeper (15 cm)
Use good quality soil
Personally, all the bulbs I grow in pots/containers are replaced each year as I do like to have a variety of styles and colours.
TOP TIP: When buying bulbs, make sure they are firm to touch (give them a bit of a squeeze!) this means they're fresh and likely to bloom better. Soft and/or mouldy bulbs are unlikely to flower.
When is the best time to plant tulips:
Tulips can be planted from August onwards, but I prefer to wait until the colder weather arrives and closer to Christmas. This can also reduce the risk of Tulip Fire which is a fungus caused by Botrytis tulipae, which produces brown spots and twisted, withered and distorted leaves, and in severe cases it looks like the plant has been scorched by fire.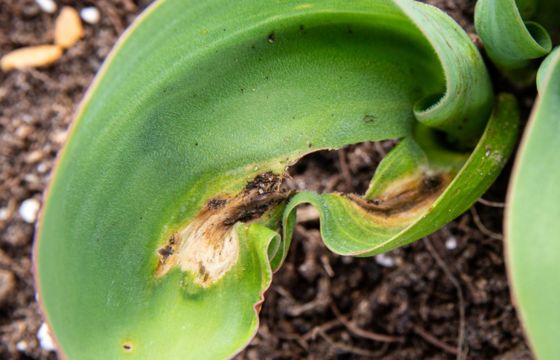 This fungus spreads in two ways:
Small black seed-like structures (sclerotia) are produced in dead tissue. These can contaminate the soil for several years and also remain in the outer bulb scales. When the bulbs produce new growth in spring, the leaves may therefore be infected either from the sclerotia in the scales, or those in the soil.
The fungus also produces airborne spores from the fuzzy growth of grey mould.
Destroy any diseased bulbs straight away and do not add them to the compost heap otherwise you could transmit the disease. Avoid planting tulips for at least three years in the same place.
If you would like to create year-round colour with bulbs, here's a link to another of my blogs on how to achieve this…
https://borderinabox.com/beginners-guide-garden-bulbs/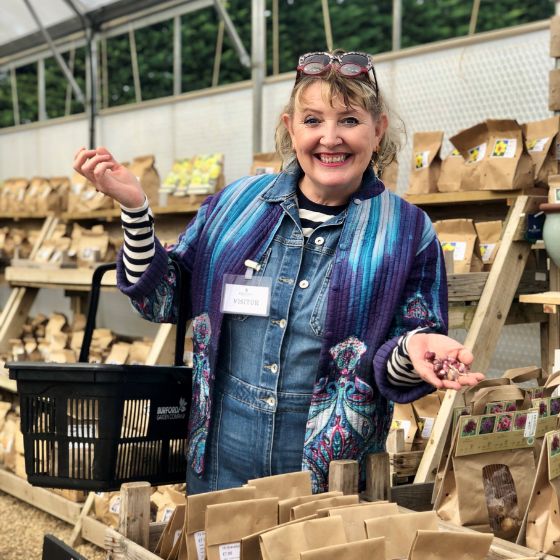 Here's Ann-Marie Powell at Burford Garden Centre, in her happy place shopping for spring flowering bulbs. I met AM at Chelsea Flower Show last year (2022) – I love her style of planting and you can follow her on Instagram @myrealgarden where she shares her garden rather than her professional/business projects, although you should look at those too as her gardens are AMAZING!!!!
Anyway, back to bulbs! They are generally robust, which makes them easy to grow, but they prefer a well-drained soil so if you have a water-logged garden during the winter, make sure you add plenty of horticultural grit to the soil before planting.
If you're planting in pots/containers, you can protect from the worst of the winter cold and wet weather by positioning the pots against the wall of the house. They will be sheltered by the eaves, which means less rainfall and avoids soggy compost, plus they have the benefit of some warmth from the walls.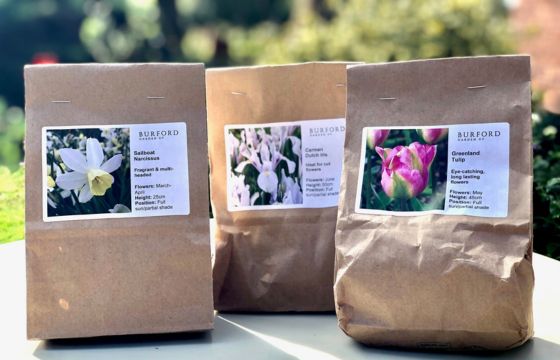 Here's my purchase! This year I've gone for pinks and whites, compared to last years bold colours. These bulbs will flower in succession (from March to June) and height (25cm to 50cm).
Narcissi Sail Boat is a multi-flower daffodil that flowers from March-April and is 25cm tall. Which are pale white and lemon colour. Which I will plant at the front of the border
Greenland tulip which are perennial (so they will likely to flower next year too). They will flower in May and are 45cm tall and I'll plant in the middle of the border.
Carmen Dutch Iris will flower in June and are 50cm tall so they will be planted at the back of the border.
If you would like a list of bulbs to plant for year round colour, here's my free pdf with three bulb suggestions for each season – bulbs for year round colour