Pantone have announced the 'Colour of the Year' 2023 called Viva Magenta – its a real bobby dazzler of a shade!
According to Pantone…
"This year's Color of the Year is powerful and empowering. It is a new animated red that revels in pure joy, encouraging experimentation and self-expression without restraint, an electrifying, and a boundaryless shade that is manifesting as a stand-out statement. PANTONE 18-1750 Viva Magenta welcomes anyone and everyone with the same verve for life and rebellious spirit. It is a color that is audacious, full of wit and inclusive of all."
It will make a bold statement in a jewel-inspired garden, so if you want to brighten up a dull corner, here's three suggestions of perennials to plant:-
Verbascum 'Cherry Helen'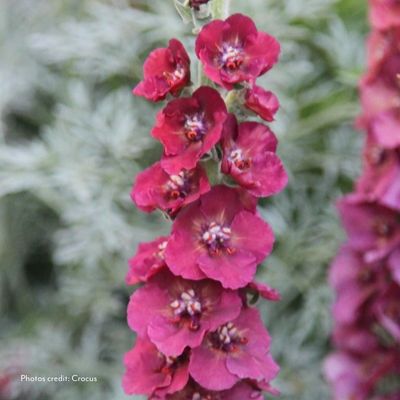 This perennial is semi-evergreen which means it will lose some of its leaves in winter but will grow new leaves in the spring. It prefers full sun and is ideal for a cottage style garden. You can grow Verbascum from seed, or buy juvenile plug plants in the spring – these methods save money compared to buying a mature plant. They are bienniel plants, which means they have a short life cycle but will self seed.
They flower from July to September and may need staking as they grow to around 1.2m tall.
Achillea 'Summerwine'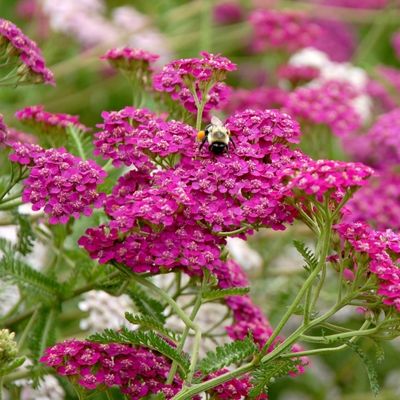 All Achilleas are loved by pollinators ad they have flat flower heads which makes it easier for insects to land on. This is a fab perennial for any sunny border and is good value for money as it dies back in the autumn and re-grows in the spring with gorgeous feathery foliage. They flower from June to August and look lovely mixed in with ornamental grasses in a naturalistic styled border.
This variety will grow to around 90cm tall. They come in many colours too, so if this magenta colour is too bold for you, there are whites, creams, bold yellows and golds available.
Salvia greggii 'Mirage Cherry Red'
Salvias are one of my favourite perennials to grow – I find them fuss free and will flower the majority of the summer. I have the 'Icing Sugar' variety that is semi-evergreen and was in flower until we had snow just before Christmas.
This particular variety (there are hundreds to choose from!) grows to around 40cm tall, which makes a lovely addition to the front of a border, or containers. They're happy in full sun, but like protection from hot sun.
Leafy plants to add texture
In any border, you will need the 'supporting actress' to make the 'leading lady' look beautiful, so here are a few contenders for the 'supporting role'. It depends on your preferences, or what kind of design you're going for.  Here's a colour wheel to explain this visually.
If you're looking for a harmonious style, choose plant colours either side of the main colour, so in this case pinks/purples and/or reds/oranges. If you're looking for a complementary colour scheme, choose plants leaf/flowers with the colour opposite – in this case lime/bright green.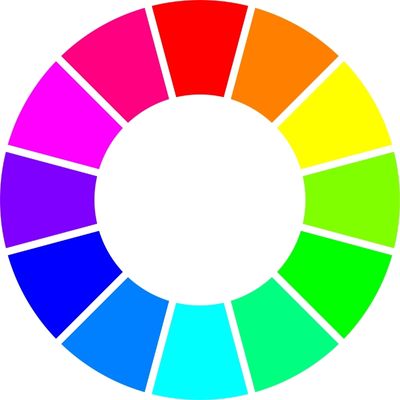 If you're buying your plants all at the same time, its easy to lay them out on your trolly to ensure you're happy with the combination before purchasing.
Heuchera
There are hundreds of varieties to choose from but here's three examples of the different colour and leaf textures – plum, plum veined and lime green. All these would work well with the magenta colour scheme. I love heucheras – I used one called Pinky Panky in my Chelsea show garden and it was the star of the show, even though I had used it to under-plant a beautiful Acer 'Butterfly' tree. Heucheras are semi-evergreen, but they can look a bit shabby over the cold winter months so simply remove any tatty leaves. They will grow back in the spring.
They have mounds of leaves, then in the summer, they grow wiry stems with tiny delicate flowers on the top. Ideal plants for under planting or the front of a border in sun or part shade.
I do find vine weevils are also partial to a heuchera, so if you have them in pots, take them out and inspect the root ball for any eggs and remove them immediately.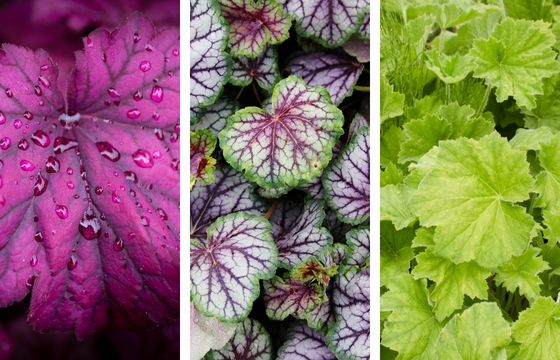 Pittosporum
Again, there are so many varieties to choose from, but the 'Tom Thumb' variety is a brilliant 'supporting actress' with its dark purple leaves and bright green new leaves atop. It's one of the smaller varieties as it only grows to around 1m tall, but you can easily clip it to the size and shape you want. It's also evergreen and I find it a really robust easy to care for shrub. It prefers sun or part shade and works well in any style of border.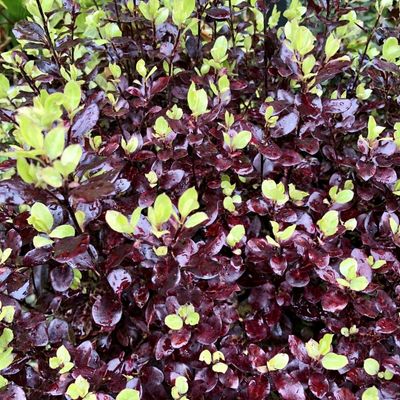 I've created a seed gift box called a 'Jewel Garden For Bees' which contains three packets of seeds – Verbena bonariensis, Calendula and Zinnia. These would look amazing with all the plants listed above. Here's the link to buy https://borderinabox.com/product/jewel-garden-bees-pollinators/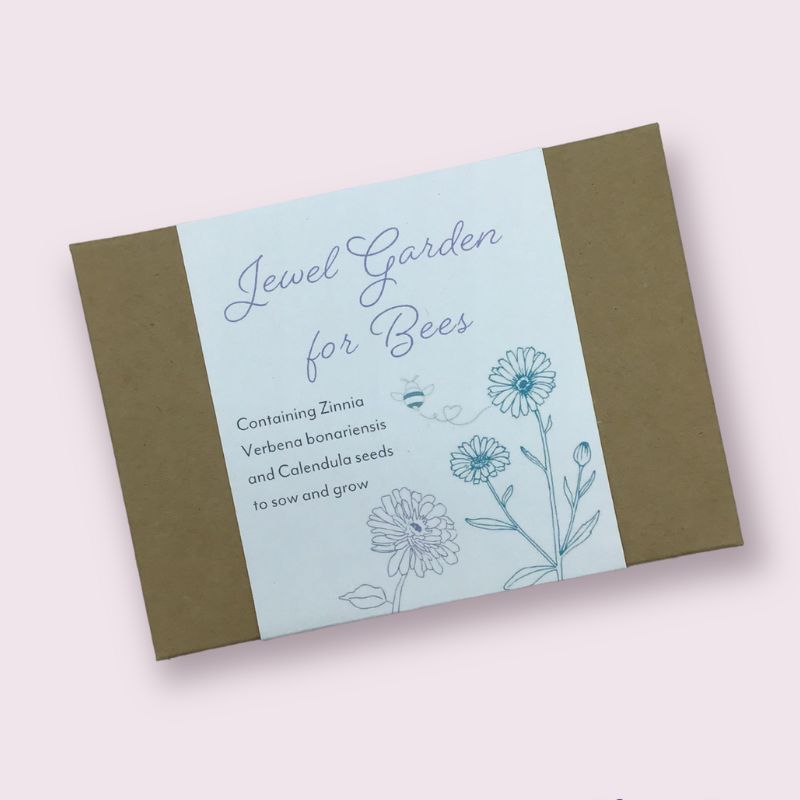 If you would like assistance with creating a planting plan for your borders, just send a message and I'll help with some recommendations. For regular updates, join the Garden Lovers Club for free which is a weekly garden/plant inspired update – join via the button below (scroll down)