The Five Gift Rule for Christmas 2023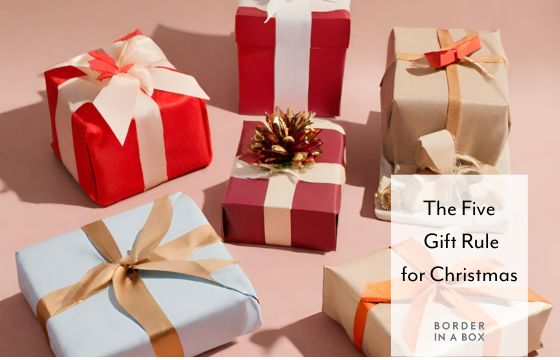 How do you choose the perfect gift for your special people? One way is to follow the Five Gift Rule, which is a simple and thoughtful way to limit the number of gifts and make them more meaningful. The five gift rule consists of giving something they want, something they need, something to wear, something to read, and something to experience.
If you've not heard of the Five Gift Rule, it's based upon the principle of quality over quantity. Rather than overwhelming someone with a ton of gifts (or being overwhelmed by frantically shopping for all those gifts), it focuses on a thoughtful selection of five specific types of gifts.
The rules for the categories aren't set in stone, so you can choose which ones you prefer but I've chosen – Want, Need, Wear, Read and Experience for this article. All the gifts I recommend are available to purchase from my online store and come with free delivery too – every little bit helps!
To help you find the best gifts for garden lovers, we have compiled a list of 5 gift ideas that follow the 5 gift rule and are all available from the Border in a Box online store. There are links to the shop to help easy navigation.
Want: Advent Calendar
This is something the recipient really wants and is top of their list or maybe a treat they might not purchase themselves.
So, lets celebrate the festive season with a twist with this unique 12 Days of Christmas advent calendar which lets you grow your own flowers or vegetables all year round. Each day for the 12 days of Christmas, you'll discover a different seed packet hidden inside a numbered envelope. Beautifully decorated with a modern illustration. Includes
12 Packets of seeds (one to sow each month)
2m twine
12 pegs
Gift box A5 size, rigid
Postage via Royal Mail Tracked 48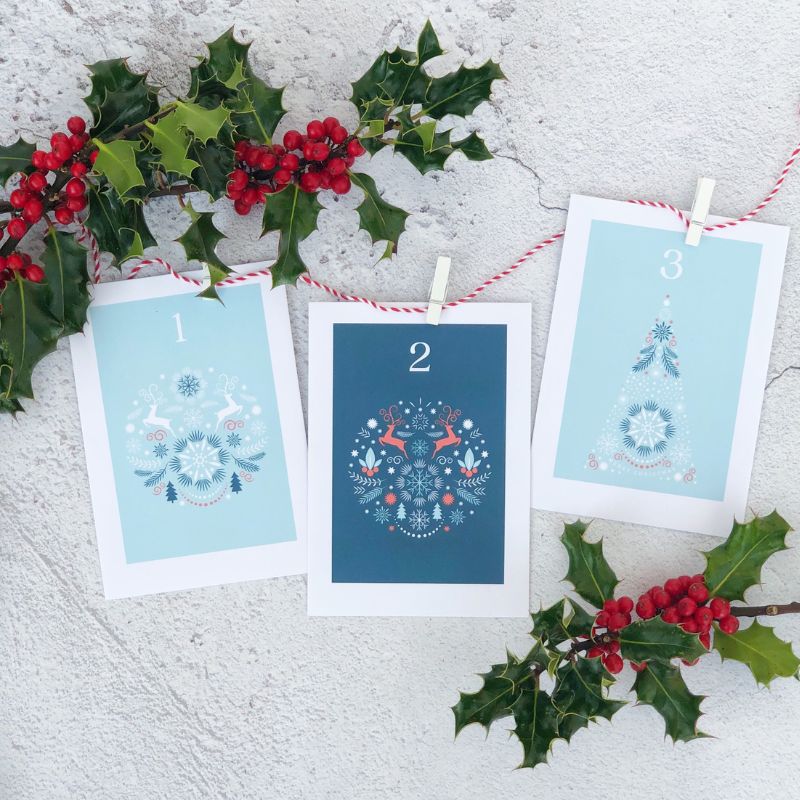 Link for more information and buy – Advent Calendar
Need: A Garden Design Kit
If your loved one wants to create a beautiful garden but doesn't know where to start, a garden design kit is a great gift idea. There are 9 designs to choose from and each kit includes:
A garden design – fully labelled showing you what plant goes where
Plant list including plant care and flowering periods
Tips and ideas to personalise and help you create your gorgeous garden border
2x Packet of seeds
2 x wooden plant labels
Postage via Royal Mail Tracked 48
Designs to choose from are: Evergreen (shown), Sunny, Shady, Cottage, Contemporary, Wellbeing, Butterflies & Bees, Clay and Scented.
Click here for more information and to buy Evergreen Garden Design Kit
Wear: Luxury Gardening Gloves
Protect your hands with the comfiest gardening gloves around – ladies and men's gardening gloves are available.
These ultra-soft gloves have been created in hard wearing fabric that doesn't stiffen when it gets wet. The padded palm gives extra cushioning to protect hands during tough or repetitive tasks, and there's two-way stretch mesh between the fingers to keep hands cool and improve dexterity. A wrist strap ensures a snug fit and stops debris dropping into glove, with a hook-and-loop fastening that's easy to open and close.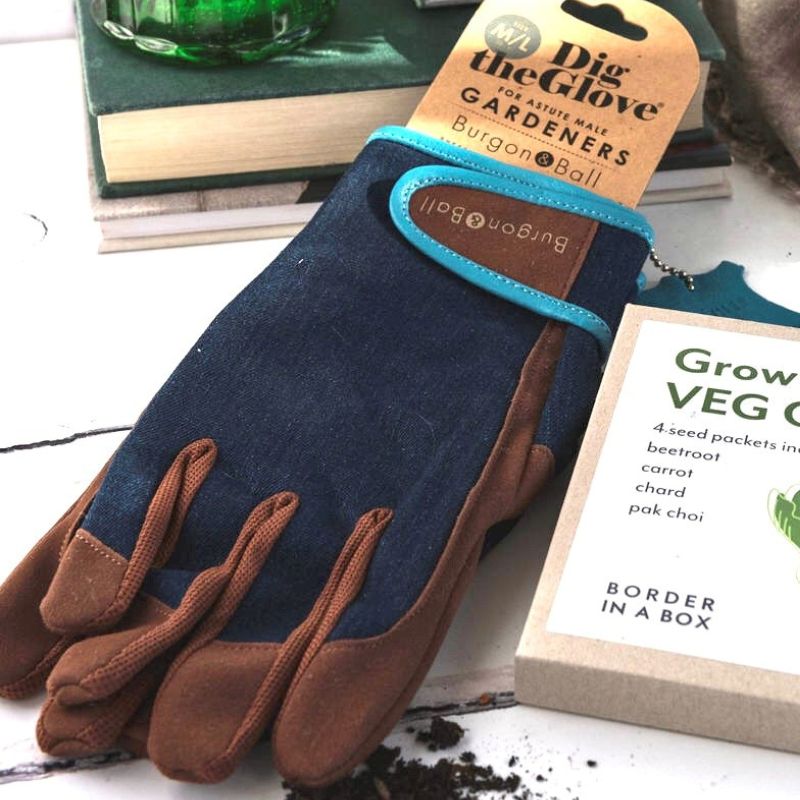 For more information and to buy – Mens Gardening Gloves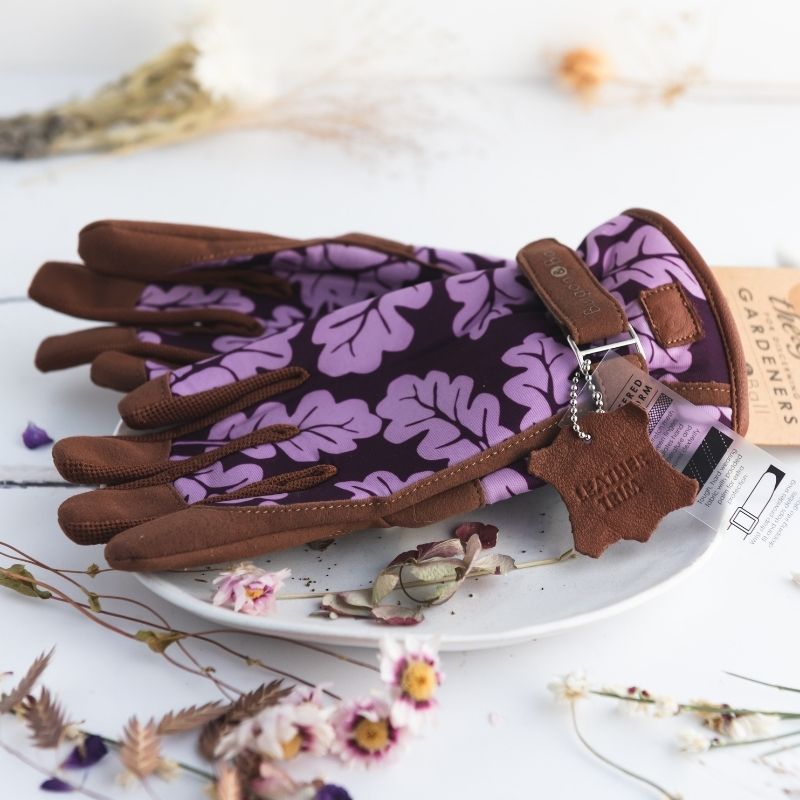 For more information and to buy – Ladies gardening gloves
Read: A Book on "A simple guide to getting started" with your garden
This is a gardening book for beginners which has been created by me – Nikki Hollier, because designing your garden can seem daunting if you've never gardened before. But it doesn't have to be. I know how you feel, and I'm here to guide you through the basics with this 82-page guide, you'll find everything you need to know and do to:
– Grow beautiful borders from seed with ease
– Pick the best compost and tools for your garden
– Create stunning colour schemes and themes that suit your style
– Plant the right plants in the right places for optimal results
You'll feel more confident and less overwhelmed as you learn how to make a gorgeous garden from scratch. This guide is easy to follow, full of illustrations and photos, and written in a friendly and clear way.
Don't worry if you don't have green fingers as this guide shows you that anyone can have a beautiful garden, no matter their level of experience.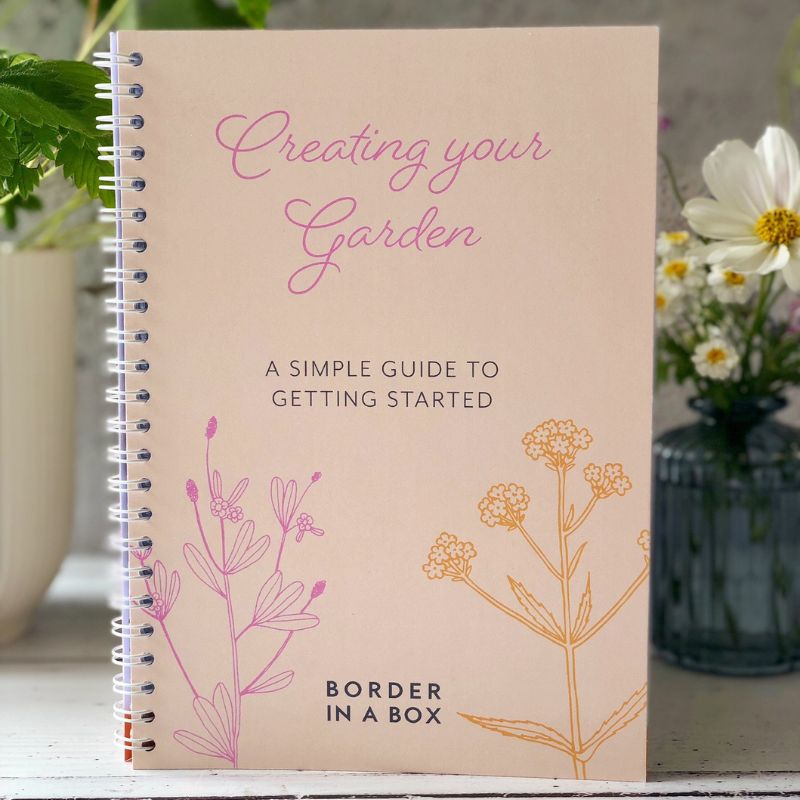 For more information and to buy – Gardening guide
Experience: Grow Your Own Seed Kits
You can't beat the taste of home grown veggies, so if you've not experienced this before, now is a great time to start regardless of the size of your plot. You can grow anything in a container, so even if you're renting your home, you can take the pots with you if you move house. There are many kits to choose from too such as Grow Your Own Pizza, Grow Your Own Allotment and the gorgeous Seed Calendars which are gift boxed and fabulous!
But a good starting point is with the the Cooks Herb Garden:
This kit includes everything you need to grow basil, mint and thyme on your windowsill.
A tray which includes three pots (made from bamboo plant waste)
Three packets of seeds – Basil, Mint and Thyme (with sowing instructions on the back of each packet)
Three recipe cards to make Basil Pesto, Mint Mojito and Mushroom & Thyme Pasta
Compost pellets to sow your seeds into, to help you get started straight away
Postage via Royal Mail Tracked 48
The seed packet can be personalised with a name and event for example Happy Birthday Dave or Merry Christmas Louise – just let me know in the order notes.
For more information or to buy – Herb Garden Windowsill Kit
These are a sample of the unique gift ideas that you can find at Border in a Box – an online shop that offers everything a garden lover needs. Whether you choose one or more of these gifts, you can be sure that your loved one will appreciate them and enjoy them for a long time.
If you need any assistance, please send a message via the contact form and I'll be happy to help.