If you want a low maintenance but stylish garden, alpine plants are a great option. Most of them are evergreen which means they can provide interest all year round.  Alpines prefer dry and rocky gardens, so an easy way to create the ideal growing conditions is in a trough.
There are lots of plants to choose from, mainly petite and slow-growing and can easily be bought from your local garden centre.
Here's  three plant ideas to get you started:
Sempervivum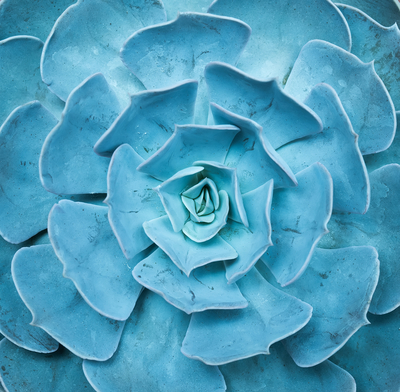 Commonly known as houseleeks, these gorgeous succulents create rosettes of leaves and come in various colours from sage-green to purples which look striking against grey stone or rocks.  They can grow to around 50cm tall when in flower and spread easily by creating off-sets. They love loam or sandy soil in a sunny spot.
Thymus 'Silver Queen'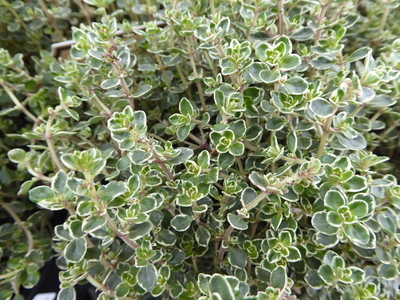 Another lovely evergreen shrub and is a culinary herb (which tastes fabulous on your pizza instead of oregano!). It grows to around 20cm tall and has pretty ovate leaves edged in cream. It has dainty pink/mauve flowers in the summer.
Armeria maritima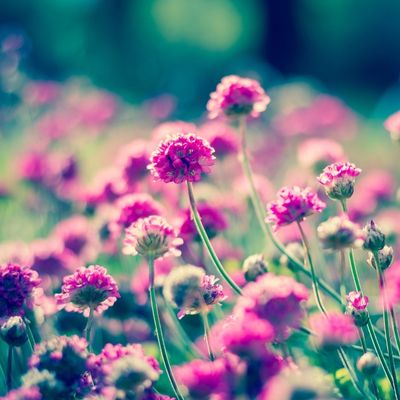 Commonly known as thrift – this lovely pink flowering alpine is an evergreen perennial, with mat-forming dense narrow leaves. It will grow in all soil types too in full sun.  Flowers from May to July.
Other plants you could try are Aubrieta, Cyclamen, Iris reticulata, Tulipa greigii, or Abies balsamea Hudsonia.
Planting an Alpine Trough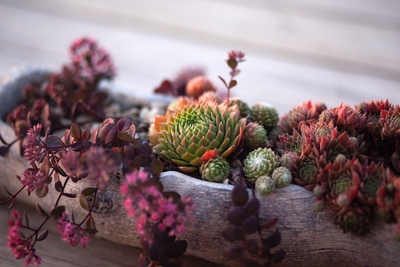 Here's my step by step guide in creating a beautiful alpine planted trough:
Put the trough/container in a sunny place. Ensure there are enough drainage holes and it is sturdy.
Place a layer of old crocks on the base to help drainage. Then add a layer of gravel. Check the water runs freely through it as alpines don't like sitting in water logged soil.
Add the compost/planting material. This should be a blend of 1 part top soil, 1 part peat or well-rotted leaf mould and 1 part grit, mix it all together and place on top of the drainage layer. Firm it all down.
Add rockery stones – bury each one to around a third.
Add plants and arrange around the rocks/stones and include a trailer to go over the sides of the trough and water thoroughly.
Cover all bare soil with 2.5cm layer of stone chippings. This helps keep the neck of the plant dry from damp soil.
Watering is necessary in hot and dry weather until the plants are established.
You can join the Alpine Society who provide advice and guidance worldwide. You can contact them via their website www.alpinegardensociety.net