Garden designer versus landscape gardener – what's the difference and why you probably need both!
You've got a garden that is looking less than interesting and after being inspired by the home and garden makeover shows on TV, you're thinking how hard can it be? But you soon realise you need some professional guidance, so who do you call, a garden designer or a landscaper? The truth is you probably need both and I'll explain why.
What is a Garden Designer?
A garden designer is someone who is trained in, and has experience with, designing and planning a garden project. This could be the modification of an existing garden or creating a completely new one. Garden designers specialise in combining colours and forms to create something beautiful out of your preferences and ideas to enhance your home. They know their stuff when it comes to plant placement and choice and are always up to date with the latest trends in colors and garden elements such as paths and patios. If you are looking to make-over an existing garden or create a new one and want a garden that absolutely wows and stands the test of time, then you need to work with a garden designer first. They will discuss your garden needs and come up with a design called the Master Layout Plan, which a landscaper can provide a quote for and then build the garden.
What is a Landscape Gardener?
Landscape gardeners are the ones who get down and dirty and deal with the actual gardening. They are the ones who do the installation of your garden design. They take care of the purchasing of materials and many companies even provide maintenance and ongoing support to ensure it continues to look beautiful. Landscape gardeners usually offer maintenance services for existing gardens to keep them looking great and many companies also employ arborists for tree maintenance. While landscapers can advise on garden choices and often have suggestions of their own it is advisable to work with a designer.
Why Both?
To get a truly amazing garden that will add value to your property and joy for years to come, you really do need both. Think of a garden designer as an architect and the landscape gardener as a construction company. You wouldn't want to just pay a construction company to build your house without a blueprint. You want the best person for the job at hand and the creation of a garden with the right plants for you that will continue to be amazing as it matures requires both an expert in design and the artistic side of it as well as experts in the practical aspects of gardening.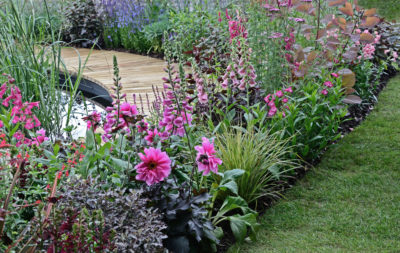 ---