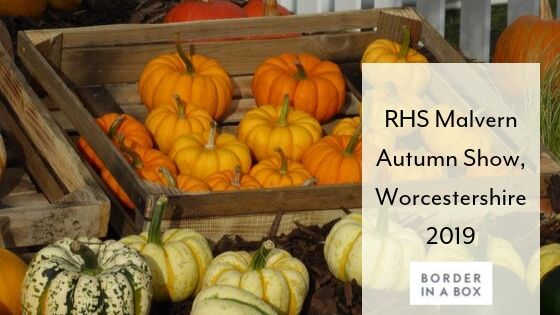 RHS Malvern Autumn Show 2019
Sadly it's the last RHS show of the year but what a brilliant show to visit – there really is something for everyone!
Set against the stunning backdrop of the Malvern Hills means the weather can be a mixture all in one day. The showground covers the size of 23 football pitches, so comfy shoes are a must!
This particular show incorporates the Canna UK Giant Vegetable championships and includes 600 giant vegetables with a cumulative weight of 7.45 tonnes, which is the size of an African elephant. You really need to go and see the display for yourself to appreciate the size of the veg and the amount of work that goes into putting on the incredible display.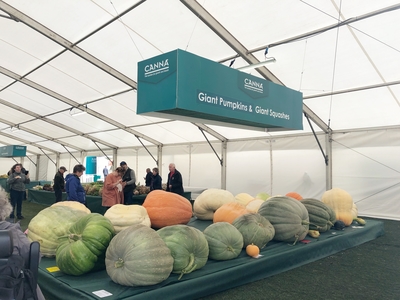 Although as you know my passions are the flowers and gardens – there are no show gardens at this event, but the displays are just as inspiring. I love to see different flower combinations to include colour and texture.
The Floral Art section is an absolute must to visit – the talent on display is impressive and the theme is 'Autumn Jewels'.  There were various classes to display in, including a festive section such as best dressed door, Christmas table centrepiece and a doormat.  I'm overwhelmed with people's imagination. This particular floral design uses Amaryllis', Gerbera and Anthurium – a combination that wouldn't have crossed my mind, but its so eye catching.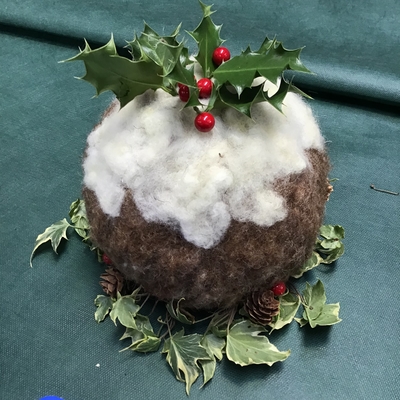 The Harvest Pavilion showed off benches of vegetables, soft fruit and flowers. The Bramley Apples reminded me of home as Dad grew them in his garden and Mum used them for baking the best apple crumble. Bramleys are a tart and tangy variety best suited for baking due to keeping their flavour after cooking. In 2017 the UK harvested 70,000 tonnes of Bramley apples, which equates to approximately 333,333 apples. Wow!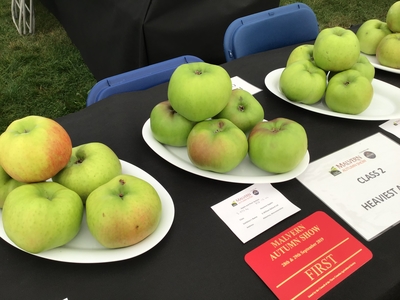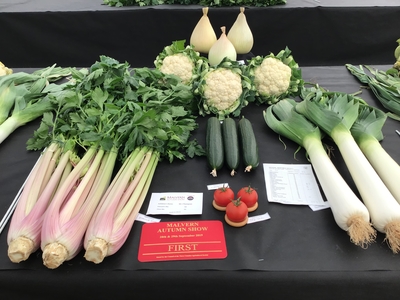 I met the volunteers from Plant Heritage who told me that some plants are quietly vanishing, and it's their plan to find them and cultivate them before they get lost for good. They explained that plants fall out of fashion, but its vital to keep the plants going whether that's for food, medicine, ornament or heritage which will enable future generations to enjoy them too.
If you would like to join the Worcestershire Group, it meets monthly in friendly, informal sessions at Pershore College – for further information www.nccpg.com.
Unfortunately I ran out of time (too busy looking at plants!) to visit the World of Animals, but I visited last year and its fabulous and great for the kids too. There's a load of things to see – from pets such as Guinea pigs, rabbits and giant tortoises, to the Top Dog arena which shows off the best agility dogs in the country as well as an appearance by former blue Peter presenter Peter Purves.
It really is one of the best shows on the calendar, so check it out for yourself – more information is available from https://www.rhs.org.uk/shows-events/malvern-autumn-show.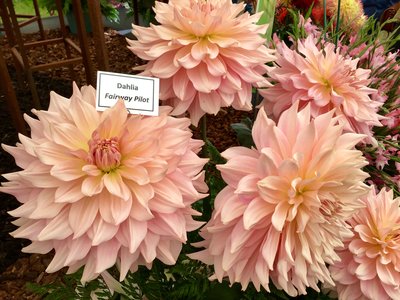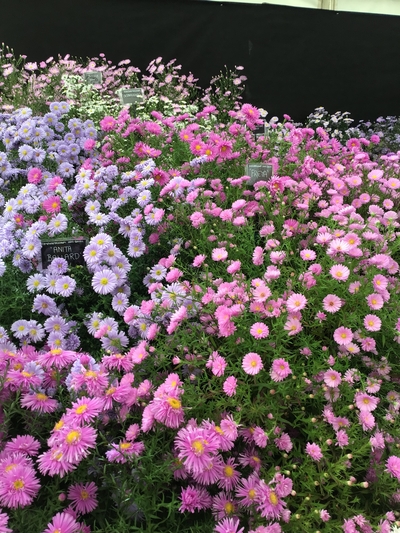 And finally…. The lovely Carol Klein hosting a Q&A on the Pottager Stage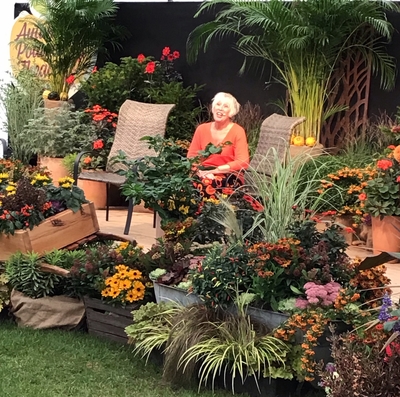 JOIN MY GARDEN LOVERS CLUB
Sign up to my newsletter to receive top-tips, a monthly offer, and planting ideas to create your perfect outdoor space! Receive your FREE bulb guide for year round colour.
[maxbutton id="1″ url="http://13.41.40.160/join-garden-lovers-club/" text="JOIN NOW" ]