I am delighted to let you know that my show garden border design has been accepted by Gardener's World Live. This is super exciting and I thought I would share with you some insight in to the process and show you a little behind the scenes.
First steps
It all started last year, after visiting Gardener's World Live at the NEC in Birmingham, when I was inspired to create my own show garden.  I downloaded the application form to find out what designing a show garden would entail. I was pleased to see there was a theme, 'Every Space Counts', to help me come up with a plan for the design.
When you're creating a garden for a client you are led by their preferences and the site itself. However, when you are designing a show garden the parameters are very open, so long as the garden will fit the allocated space and brief.
Such openness all sounds easy but usually there are many other criteria you need to bear in mind. The design has to fit the 'brief' set by the show – in this case ,'Every Space Counts'. What does this mean to me, the designer? How can I interpret this into a design to wow the judges and public? It's an incredibly intense and demanding project.

So what's included in the application?
Master layout plan – this is a 'helicopter' view of the design
Perspective drawing – this gives a pictorial view of how the garden will look when it's built
50-100 word story about the garden – ie: what's the garden about, who it's for & how will it be used.
Preliminary planting plan with key structural specimens – a list of the plants to be used along with the 'show stopper' key plant(s)
This is something a garden designer will do on a regular basis, however, you have to be mindful it is a show garden, so you need to ensure all the plants in the design will be in flower at the time of the show which means plants have to be available, a level of maturity, top grade and in the best of health. No pressure!
You may be surprised to know that the quantity of plants is considerably more than a client's garden – as a ball park I use 30 plants per square meter. This means I will need in the region of 150-200 plants to complete my design, which can be an expensive part of the garden.
How will the garden be judged?
My garden will be judged against whatever I write and the drawings I submit in the application. My garden will not be compared/judged against other show garden entries.  Therefore it is essential to be able to deliver what I've said I will do to stand a chance of getting a medal.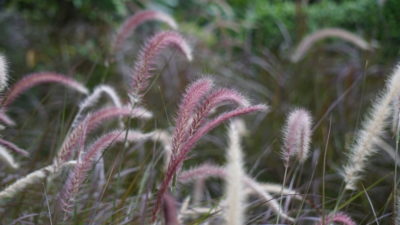 What's my garden about?
Inspired by the 'Jar of Life' analogy where every space counts. This is where a jar is filled with rocks to symbolize the most important things in life such as our wellbeing, followed by gravel and sand to signify the next levels of importance which fill the
spaces in between the rocks.
So, I started with wellbeing. The border will be filled with sensory plants which either smell divine, are tactile, taste amazing, or look beautiful –  all contributing to our health and feeling of wellbeing.
I've included a stunning water feature, supplied by Solus Décor UK, which makes a restful sound, providing calm and good feelings.
Across the garden a relaxing colour palette of mauves and creams has been used. This is offset by a pretty trellis supplied by Screen With Envy. It will look fabulous in a sunny garden.

Next steps
Now the application has been approved the next step is to source the plants. It's imperative to find the right nursery to work with to produce the plants that will be needed.  As set out in the design, it is critical to ensure the plants will top quality, at the right maturity and coming into flower to be at their best as the show is built and is open to the public (and the judges!). Having the right plants can make the difference to your medal placing, so it's critical to get it right.
Nearer to the event it's sorting out the logistics and getting everything delivered to site on the right day and time. Making sure all the details are taken care of so that tools, safety clothing, PR, advertising, marketing, sponsorship, and tickets are all in place. There's a lot to think about and obviously this is all in addition to the 'day job'.
Building the garden
Show build times vary from show to show and are extremely intense. The hours are long and relentless and you live on adrenaline. Everyone is in the same boat and stressed but happy. It is so much fun but exhausting.
Once the garden has been built the emotional rollercoaster continues when you wait for the judges to critique it and decide on the medal(s) you receive. Then you have four days of meeting the public who will all have an opinion on the garden and the medal placing.
It all makes an interesting project. I am really excited and I can't wait to start the build and see my design come to fruition.
I'll keep you posted on the progress on Facebook – https://www.facebook.com/borderinabox/ so feel free to follow me for gardening related posts.
---
Join my Garden Lovers Club
Sign up to my monthly newsletter to receive top-tips, my monthly offer, and planting ideas to create your perfect outdoor space!
JOIN NOW