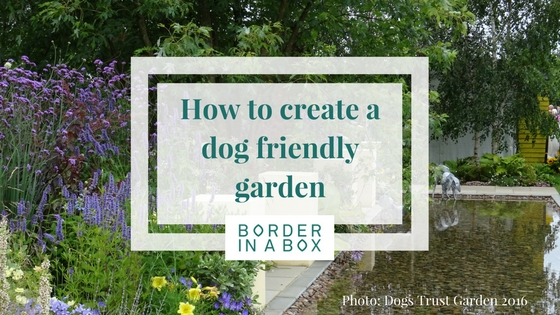 Dog friendly gardens
The most popular individual pet owned in the UK is the dog, with 24 percent of people owning one. So, trying to create a garden suitable for dogs and their hoomans to enjoy together can be tricky. Here are some ideas on how to create a pretty garden easily.
Layout
If you can create a 'dog' section such as a sandpit to allow your dog to dig is perfect as it will save your pretty borders being dug up. However, not everyone has the luxury of space so an alternative is to raise your plants away from your pet by having a raised bed. Fill it with suitable plants and mulch with bark chippings. Avoid using cocoa bean shell as the smell can be tempting to dogs and it's harmful if eaten.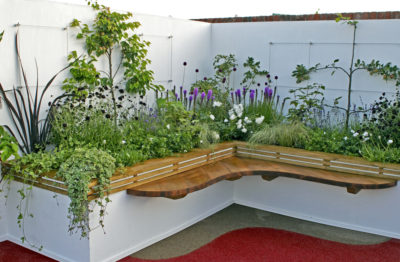 Lawns
Dog urine contains high levels of nitrogen which can cause dead patches on the lawn.  It's advisable to water the patch as soon as possible to neutralise it.  You could add horticultural lime to the watering can which helps to neutralise the acid in the urine to reduce the dead patches.
Design
Dogs like to be stimulated so why not create pathways through your garden and use ornamental grasses such as Miscanthus either side. Water features are great fun for dogs but remember NOT to add any chemicals to the water in case pets try and drink it. Water features may attract slugs, snails, and frogs. It's advisable to remove them as they can cause lungworm in your dog and if you need to use slug pellets remember to use organic versions.
Plant choices
There are many plants that are toxic to dogs such as foxgloves, yew, aconite, hydrangea, and daffodils. It's always best to check before planting. Use robust plants such as lavender and vibernum, alongside annuals such as Antirrhinum, Centaurea, and Calendula.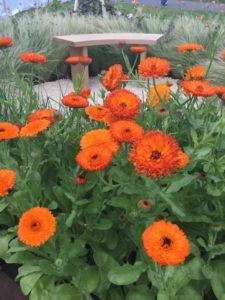 Antirrhinum majus, 'Admiral White', loves full sun, flowers from June to September, and is a cottage garden favourite.  It grows to around 1.2m tall, so it adds height to the border too.
Centaurea cyanus – another plant that enjoys full sun, flowers from July to August, and is loved by butterflies and bees. It grows to around 0.7m tall which is great for the front or middle of the border.
Calendula officinalis – it likes full sun or part shade, flowers from June to October, and the petals are edible, so it brightens up the dinner plate! It grows to around 0.5m tall so is ideal for the front of a border.
If you would like a planting plan created just for you and your pets, prices start at £195 – here's more information on how I can help – https://borderinabox.com/bespoke/
---
Join The Garden Lovers Club
Sign up to my newsletter and receive my FREE guide on how to achieve year-round colour in your garden along with top-tips, a monthly offer, and planting ideas to create your perfect outdoor space!